Jeff Anderson – Sales Director - Auctioneer - Licensed Estate Agent
M: 0411 222 744
Committed to exemplary service and strong communication, Jeff has built an impressive career spanning over 3 decades which has earned him glowing recommendations from many loyal clients. His years of experience have given him a depth of knowledge and an excellent reputation as an honest, reliable and trustworthy agent.
Jeff has appeared on various radio and TV programmes and supports many charities and organisations with donations, sponsorship and charity auction events.
His experience in selling and auctioning property all across Melbourne has made him a highly skilled marketer and negotiator, consistently achieving results well above his client's expectations.
Jeff prides himself on his professionalism, honesty and excellent work ethic.
"I believe in honest, transparent and constant communication with integrity and without bias or spin."
Possessing an intimate knowledge and enormous experience of the real estate market, both locally and across Melbourne, you can be assured that Jeff will support you through your entire transaction as he knows first-hand the stress and concerns that can arise from each part of the real estate process.
Jeff is a proud father to 2 sons and loves to spend time with family and friends. He also enjoys watching his beloved Richmond Tigers, hitting a few golf balls, going to the beach, landscaping, swimming, reading and travel.
Possessing a unique blend of real estate know-how, negotiation skills and determination, Jeff is stand-out agent in such a competitive real estate market.
He has worked, owned, managed and partnered some of the biggest brands in Melbourne. Jeff has successfully conducted over 2,500 auctions and is a multi-award winning auctioneer. He has a marketing background, been a member of the REIV for 25 years and is a fully licensed estate agent.
Testimonials
Some of the most intense negotiations I've witnessed. Wow what a superb outcome! A record price for the suburb. Thanks heaps mate for getting us happily relocated from Melbourne to sunny Queensland. You've made it so much easier. DARREL AND JULIE, MITCHAM.
The stress of selling a home comes with so many doubts and questions: Have we chosen the right agent, will they have our best interests at heart, will they get the best price, will they keep us informed, what about the advertising, are they trustworthy. Jeff exceeded our expectations in all these areas and we have to say that Jeff's auctioneering skills far surpassed any we have ever witnessed at any live auction or on T.V. BEN AND JENG, BALWYN NORTH
Your knowledge, expertise, compassion and professionalism assisted us greatly in preparation for selling our mothers home. You ticked every box and handled all as if we were flying first class. The number of attendees at auction was enormous, and testimony to the marketing campaign you suggested and put in place. The price you achieved was almost $200,000 above reserve and the entire family thought you were outstanding in controlling not only the large crowd but the continual flow of bids, even when it stalled 3-4 times, you were never quick to knock the property down and the family have no doubt who we would recommend in the future to our acquaintances. JOHN, HAWTHORN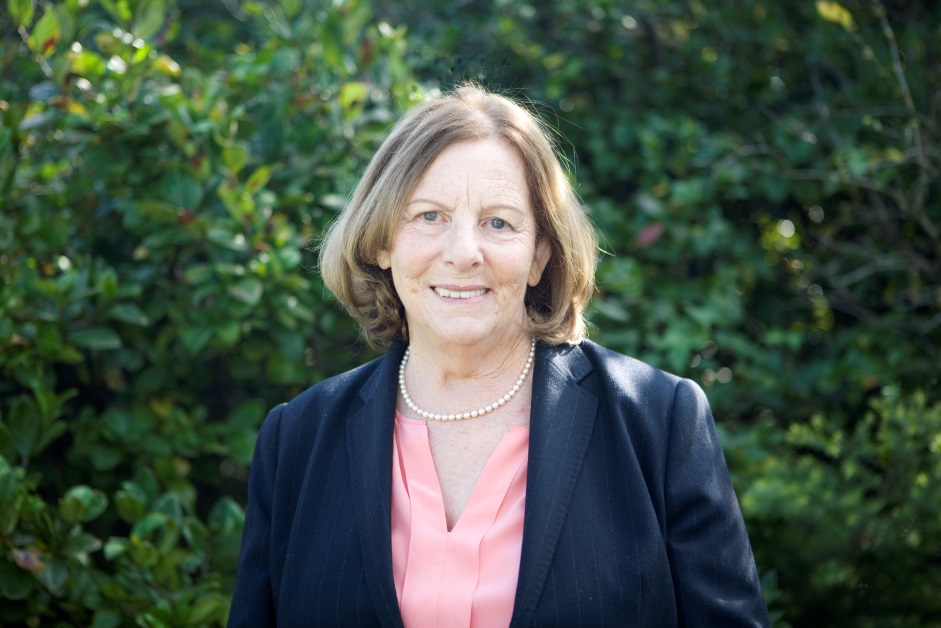 Wendy Marshall - Senior Sales Consultant
M: 0437 291 313
A licensed Real Estate Agent with extensive and varied experience in all aspects of real estate in a career of 30 years plus.
Wendy has 6 children all now grown, four in the workforce, two still at university. She has managed to combine her love of real estate and dedication to her family successfully over many years. She has travelled extensively, attended many real estate conferences overseas and enjoys very much her interaction with both sellers and buyers of real estate.
Testimonials
When we went to sell our place we originally went with one of the big players. We paid a high price for staging marketing and even a video. A month later no offers or sale. We we kept going another 2 weeks with stagings and opens as they were still optimistic. A few months later and after trying off market for awhile we tried Ross Hunt. We chose them as they are also our Body Corporate Agents. Wendy really listened to our concerns and went out of her way to make the opens convenient even as far as looking after the dog one day. We did not want to pay any huge upfront costs again and didn't have to with the Agency taking charge of the marketing. She had more interested buyers than any of the other agents and kept us informed at every step. She really understands the down sizer market in this suburb and could connect our property with their needs. Working in the property industry it was a big lesson to me that a well known name and flashy office is not always the best company or agent to go with. Thanks Wendy - Emma Jude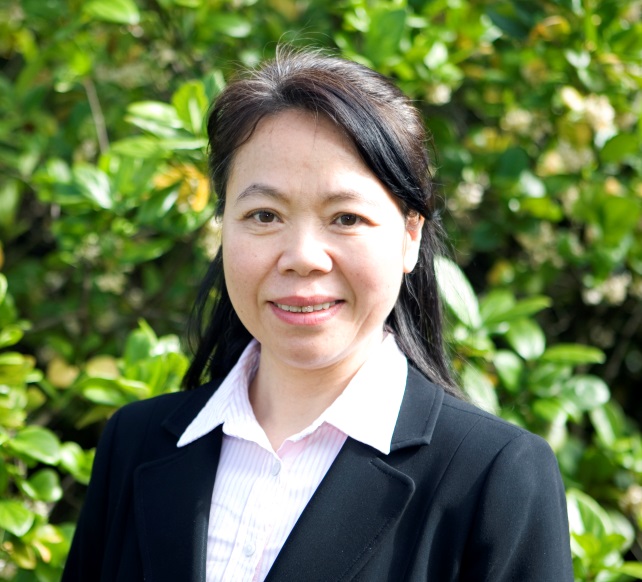 Ming Chen - Sales Consultant
M: 0402 338 163
Ming Chen is originally from the Fugiang Province of China, made Australia her home around 12 years ago. She immediately built a huge network of friends and business associates. She has tertiary qualifications in Applied Chemistry Honours (R.M.I.T.); has had extensive experience in running her own business and speaks fluent Mandarin.
Her business acumen and experience in the property industry make her a valuable member of our team. Her motto is 'Focus on a good outcome for all'.
Testimonials
We appointed a big profile agent to sell our property in Vermont South who not only failed to sell it but left us with a huge advertising expense. Ming Chen took over the marketing at Ross-Hunt and sold the property not only for the price we were expecting but with a settlement that suited us. She would have to be one of the best negotiators in town and we have recommended her to many of our friends. - Lyn A
Stratos Kouvrakis – Sales Consultant
M: 0407 667 748

Ross-Hunt Real Estate is a full-service real estate business. We are sales and rental agents for both residential and commercial properties throughout Melbourne.
We are also the largest independent Owners Corporation service provider in Victoria. Our depth of knowledge and in-house property specialisation has enabled the firm to build to over 50 people and gain leadership of our sector. We are supported by our network of professional providers and our access to a team of reliable maintenance and repair contractors. We strive to be trustworthy, supportive and act professionally.
Stratos is highly qualified in the industry and has demonstrated his outstanding personal skills throughout his career. Originally from a corporate background, he is equally comfortable sitting around boardroom and coffee tables. He contributes a blend of efficiency, enthusiasm and integrity to the Ross-Hunt team where he achieves great outcomes for his clients. Stratos is an excellent negotiator and knows that reliable results are only achieved through a relationship of trust. He is married with two children and lives in the eastern suburbs where his interest includes motorsport and the Hawthorn football club.
Testimonials
"Stratos and his team were very professional and efficient in selling my apartment. They secured a buyer at a price in excess of what I expected. Throughout the process the communication was excellent and they handled the tenants with respect - well done and thanks" – Bill Casey

"Very professional ... wonderful service... always communicated promptly and professionally. Stratos was extremely helpful. If my property goes back on the rental market would not hesitate to have Ross Hunt Real Estate manage my property." – Claire Lacey

"I have recently sold my property through Stratos. From our initial consultation, preparing the property to sell, auction day and settlement we could not have had a better experience. At all times Stratos was open and honest with his communication and he set realistic expectations for the sale. Ian complemented Stratos as our auctioneer on auction day and we had a fantastic result. Highly recommend Stratos and the team at Ross- Hunt if you are wanting to sell your property." – Jane Wilcock

"Stratos Kouvrakis - fabulous agent, attentive and made the property sales process smooth sailing from an owner's point of view. Thank you!" – Mark & Carly Neubauer

"Just wanted to thank Ian Anderson for your efforts & professional assistance in selling my apartment Unit 17/6 Mayston St, Hawthorn East" – Caroline Hartanto
Chelci Wynn – Rental Department Manager
M: 0422 646 071
With vast experience and knowledge of Property Management, Chelci has been working in the real estate sector since 2001. As a property investor herself, Chelci understands the importance of building strong relationships with both landlords and tenants alike. Chelci is an integral part of the team at Ross Hunt Real Estate while also being highly respected throughout the industry. Chelci excels not only in the Property Management side, but also in Trust Accounting, ensuring accuracy and attention to detail to allow peace of mind for every Landlord.
Testimonials
Chelci was very efficient in assisting and organising tenants for my rental property. Chelcis communication is excellent and timely. Further, her condition reports are extremely thorough, which is great piece of mind when renting your property. Thanks again Chelci! Fiona
Yolanda Pandazopoulos - Senior Property Manager
M: 0437 504 044
Having years of experience, professionalism, honesty and integrity are qualities that Yolanda possess, which ensure her clients receive superior service when managing their most important asset.
Having a background in Body Corporate Management for a number of years, gaining knowledge in Management of all property types has led to a successful transition into Property Management at Ross-Hunt Real Estate.
With a strong passion for Real Estate, living and investing in the Boroondara area, Yolanda has a detailed knowledge of the rental property market and will always listen to clients' needs, offer thorough follow-up, courtesy and ensure the job gets done. Constantly striving to deliver the ultimate customer service level for her clients, which makes the entire Property Management experience a positive one.
Testimonials
Couldn't have asked for a better renting experience! 10/10 for the service and support!
This is my first time living out of home and the rental game can be very daunting, especially when you don't have any rental history!! The senior property manager who accepted me into my rental property was Yolanda Pandazopoulos. She has been so incredibly helpful and given me fantastatic advice. Any questions or inquiry I have had Yolanda has responded very quickly and with a solution everytime.
I am so grateful for the support I have been given from Yolanda and her team at Ross Hunt. I would suggest going through this agency everytime!!
Taylor McIntyre
Jess Hart - Property Manager
M: 0403 171 787
Born and raised in Mont Albert, Jess has a strong knowledge of the local area and surrounding suburbs. Her experience in property management combined with her friendly and professional manner enables Jess to consistently deliver quality service to her landlords and tenants alike.
With exceptional attention to detail, efficiency and a strong work ethic, Jess ensures her clients confidence and reliability in all facets of her role.
Enthusiastic and approachable, Jess prides herself on maintaining the highest of standards and understands the importance of keeping up to date with the ever changing trends in such a fast paced and evolving industry.
Testimonials
Fantastic Agents! Our property manager Jess always occupies our units with the best tenants and takes care of everything to a very high standard. Would highly recommend them! - Tim Mitchell
Amy Gilfillan - Assistant Property Manager
M: 0400 839 224
Amy Gilfillan loves her clients! With customer service ingrained through her past work in hospitality before running her own small business, she enjoys making people happy and finds it satisfying just to see a smile on someone's face. "Knowing I did that makes me happy," she says.
Having owned her own home, and now renting, Amy understands the landlord/tenant dynamic intimately from both sides. She takes pride in maintaining the gardens of her own rented property and ensures overall cleanliness is up to the highest standards. "I feel any property should be cared for by a tenant to ensure the property maintains its quality, appeal and overall upkeep", she says. "I also believe that whether it is your own home or a rental property, general care of any home shows who you are as a person".
Amy's aim at Ross-Hunt Real Estate is to demonstrate the excellent service and advice that encourages people to be a tenant or a Landlord through the company. Her eye for detail, seeing that properties are maintained and looked after by the tenant will ensure her landlords are happy. She ensures service and management here at Ross-Hunt Real Estate is first class. Not only does she make sure tasks are completed in a timely manner and followed up, but she strives to keep both tenant and landlord in the loop of all that affects the property.
Amy's passion for her clients and aim to be the best she can is supported by her studies in Certificates II and IIV and her Diploma of Business Management.